Things to do in Tenerife with kids
Travelling to Tenerife with children is a wonderful opportunity for all kinds of adventures.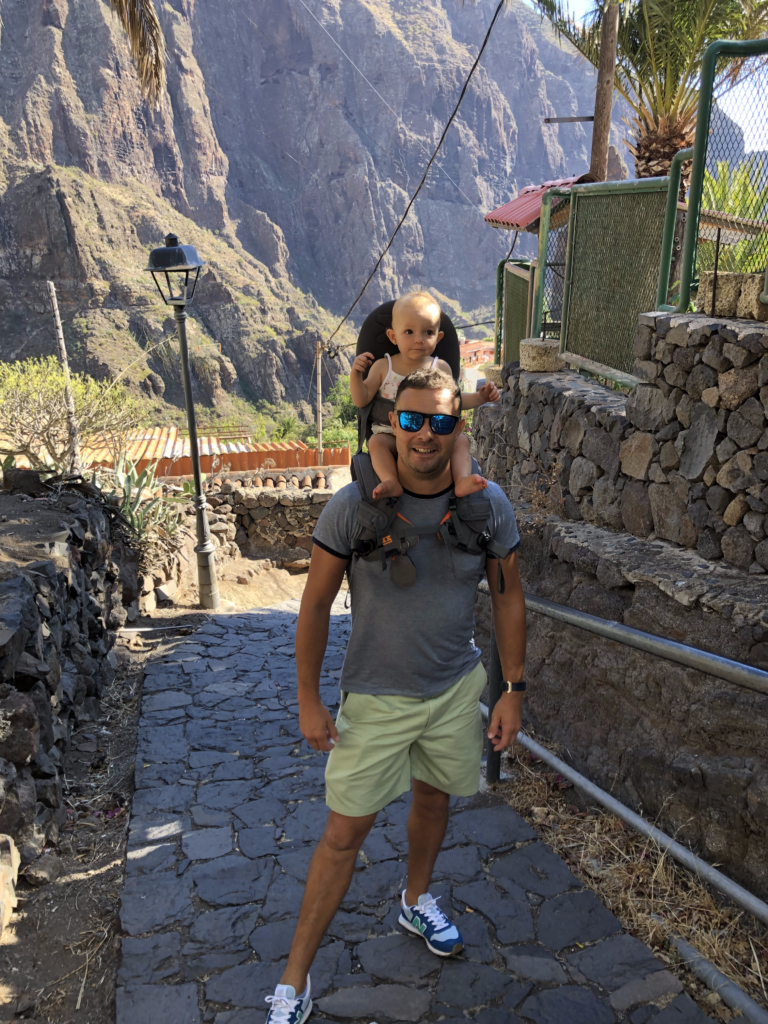 In this article, we share our tips for family-friendly things to do on the island of Eternal Spring.
Go Whale and Dolphin watching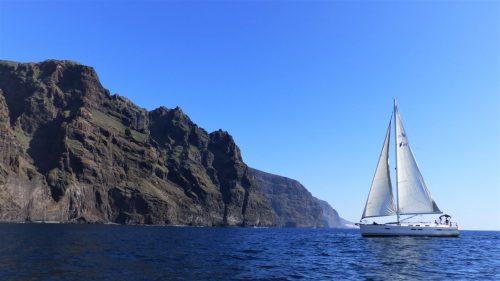 There are few things cooler for both kids and adults than watching whales and dolphins in their natural habitat. And there are few places in the world where you can experience this all year long.
Whale watching is a popular activity for families due to the calm waters and great climate of south Tenerife. In general, tours in the morning hours are for families as the later afternoon trips are taken by those who want to swim or watch the sunset.  
Visiting the Teide National Park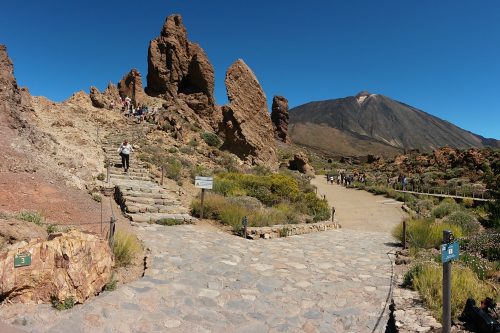 If you're looking for a fun and educational family outing, why not visit Mount Teide? As Spain's highest volcano, it's sure to be an unforgettable experience for everyone. And with a tour guide on hand, you can be sure that your kids will learn all about the history and geology of the area. Plus, they'll get to see lava flows up close. So if you're looking for a great day out, Mount Teide is the perfect spot.
A visit to this picturesque spot can be a refreshing change of pace for the whole family – and with the help of a carrier, it can be an easy trip, too. Here are a few tips to make visiting Teide National Park with small kids a breeze:
Choose a carrier that fits both you and your partner, so you can take turns carrying the little one.
Bring along plenty of snacks and drinks to keep everyone hydrated and happy.
Dress in layers, so you can adjust to the changing temperatures as you hike.
Pack a first-aid kit, just in case.
And finally, don't forget your camera! Teide National Park is full of photo opportunities.
If you're looking for a solo adventure while your family rests at the hotel, we recommend climbing Mount Teide at night. This iconic volcano is the highest point in all of Spain, and its summit offers stunning views of the island. The climb to the top is challenging but rewarding, and you'll definitely feel a sense of accomplishment when you reach the summit.  You'll have the place to yourself and it's an exhilarating experience to summit the highest mountain in Spain under a blanket of stars.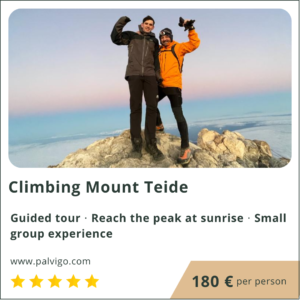 Enjoy some of Tenerife's best Family-Friendly Hikes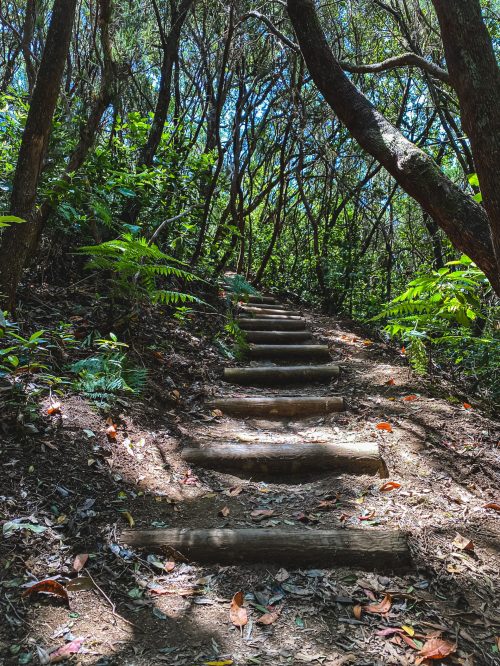 Hiking with a child in Tenerife is much easier than you think. Of course, there are long and hard trails for experienced hikers but there is a great selection of short hikes that is enjoyable with the smallest explorers.
A small backpack, some food enough water and a child carrier are everything you might need to have a great experience. Read more about our baby carrier which provides maximum comfort for parent and child.

Hiking along the coast of El Sauzal– It is a very peaceful and easy trail with just a few locals passing by. It is not very famous among tourists what makes the area even more exciting. The length of the trail is about 3,5 km and  it can be done in 1-1,5 hours. 
Discovering the Anaga mountains (El Bosque de Los Enigmas)–  Located in the northeastern tip of Tenerife, it is one of the oldest, greenest and wettest place on the island.  The area feels like a prehistoric paradise with its jungle-like forest This trail is about 4,5 km. We recommend doing it during the week, as in the weekends, locals like to spend their free days around. 
Explore the famous volcano El Teide–There is no better story for a child than to discover an active volcano. If your toddler is older than 5 years old then the top of the volcano is an option also, but if it's younger you can do plenty of shorter walks in the national park at 2.200 meters.
We wrote you a whole blog post about hiking in Tenerife with kids. Read it here.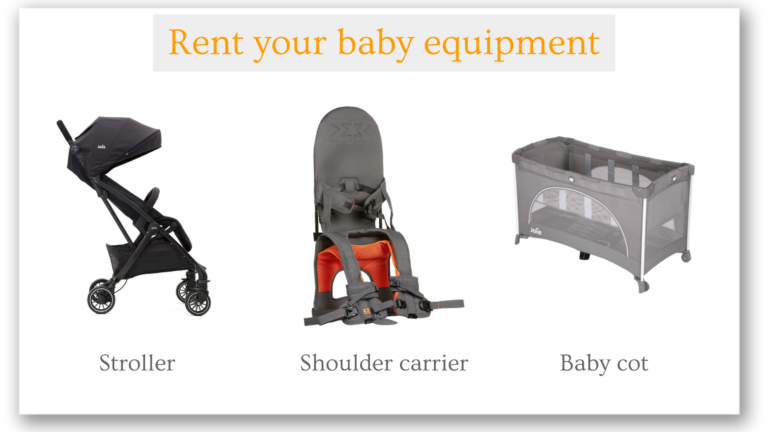 Road trip to Santa Cruz de Tenerife, the capital of the Canary Islands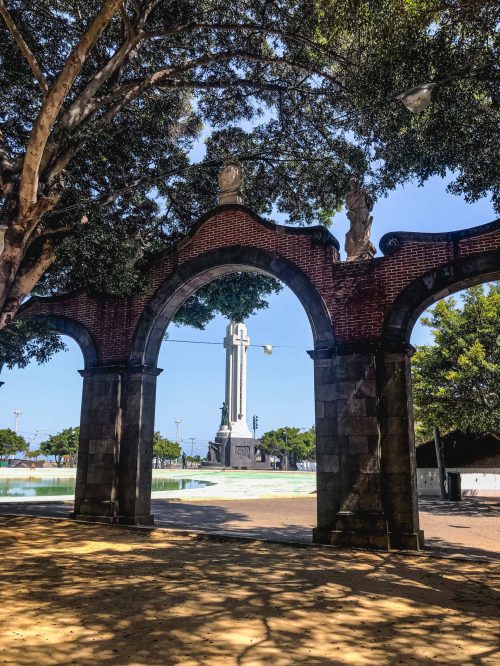 I know I know, a whole day walking around in a big city-booooooring. BUT, it doesn't need to be this way. Santa Cruz has much more to offer. You can start the day by walking close to the port and admire those huge cruise ships, then visit the famous African Market with local products and fresh fish, after lunch discover the hidden playgrounds of Parque Garcia Sanabria and finally finish the day with a well-deserved ice-cream in Mio Gelato.  
If your kid is less then 5 years old and a day like this might require a carrier or stroller than consider renting a child shoulder carrier. The baby carrier gives maximum comfort with two hands-free. 
 Find out more about the carrier which was named as one of the best inventions of 2019 by Time Magazine.

Take your kids on a fabulous Kayaking ride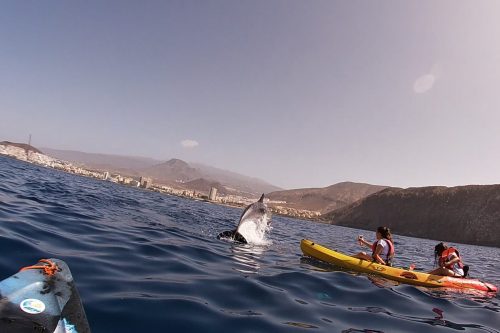 Going for a guided kayaking trip in Tenerife with the kids can be an action-packed adventure. It is probably one of the easiest sports to get anyone out having a good time. Going out on a kayak on the coast of south Tenerife is certain to make family memories. The views are stunning and if you are lucky you might encounter dolphins and turtles. 
Kayaks are designed for families of 3 in a way that the child sits in the middle, between the parents. Like this, the kid can enjoy some paddling but isn't required to do most of the job. 
Explore family-friendly beaches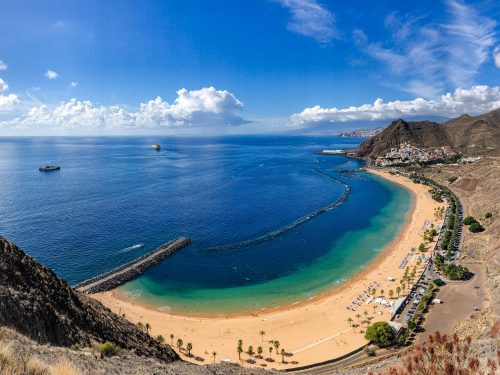 Tenerife is an island that really has it all when it comes to beaches. And that includes beaches that are perfect for families with young children. Whether you're looking for a black sand beach, like Playa de la Arena or Playa Jardin in Puerto de la Cruz or a golden sand beach flanked by palm trees, like Playa de Las Teresitas, you're sure to find the perfect spot to relax and soak up the Canarian sunshine. Plus, with lifeguards on duty and plenty of amenities nearby, you can rest assured that your little ones will be safe and well looked after.
Water park for thrill seeking children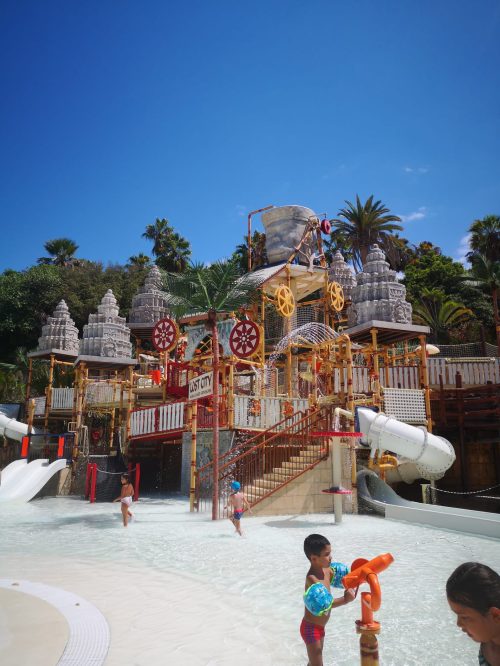 If you're looking for a water park in Teneife that's geared towards younger kids, you'll want to check out Siam Park. This water park is packed with family-friendly attractions, from a lazy river to a massive wave pool. There's also a water playground for little ones, as well as a number of slides that are perfect for first-time water park goers. And if you need a break from the water, there's also a Thai village on site, complete with swaying palm trees and traditional architecture. In other words, it's the perfect place to spend a day (or two) if you're looking for some family fun in the sun.
Getting educated in a botanical garden in Tenerife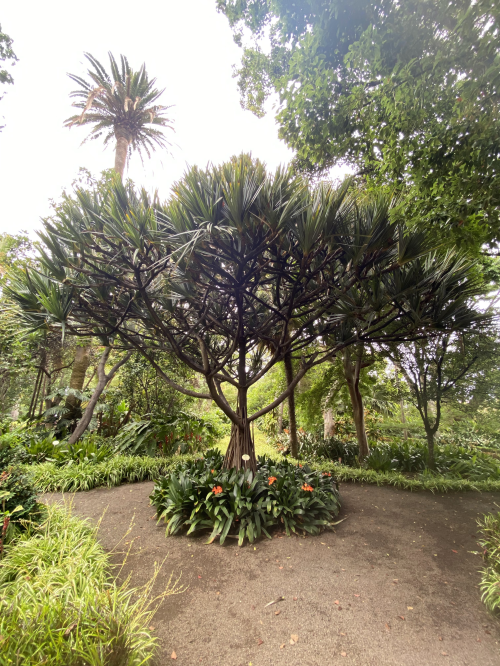 Visiting a botanical garden in Tenerife with kids is a great way to spend a day. The botanical gardens are home to many palm trees, and the views are fabulous. You can visit the botanical gardens all year round, so you can enjoy the botanical gardens no matter what time of year it is. In addition, the botanical gardens are a great place to learn about plants and their habitats. your kids will love learning about the different plants and their ecology. So, if you are looking for a great way to spend a day with your family, visiting a botanical garden in Tenerife is a great option.
Spend a day in Loro Parque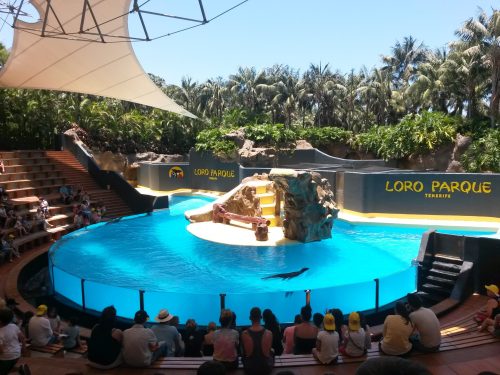 Tenerife is a great place to spend a family holiday. With its beautiful weather and its wide range of activities, there is something for everyone to enjoy. One of the most popular attractions on the island is Loro Parque, which is considered to be one of the best zoos in the world. Home to a variety of exotic animals, including birds, sea lions, and tropical fish, Loro Parque is an authentic jungle that is sure to thrill and delight visitors of all ages. In addition to its many animal inhabitants, the zoo also features a beautiful botanical garden and a selection of rides and attractions that are great fun for the whole family. Whether you're looking for an educational experience or just a fun day out, Loro Parque is sure to provide it.
Discovering the underwater worlds
Looking for a fun activity to do with the kids while you're on vacation in Tenerife? Why not check out the submarine safari? This unique experience allows you to explore the underwater world without getting wet! The submarine safari is highly recommended for families with small children, as it's a great way to bond and create lasting memories. Plus, it's a great way to introduce your kids to the wonders of the underwater world. The underwater world is amazing and the kids will love it. This is a great family day out and something that you will all remember for years to come.
As any parent knows, traveling with young children can be a challenge. Not only do you have to keep them entertained, but you also have to make sure they're safe and comfortable. 
That is where renting a stroller comes in. Hiring a pushchair in Tenerife can offer several benefits, especially for families with young children. Firstly, it can help parents travel more lightly, as they do not need to bring a bulky pushchair from home, making it easier to navigate through the airport and on arrival. Secondly, Tenerife has many beautiful sights and attractions, and hiring a pushchair can make it easier for families to explore the island comfortably. This is especially true for areas with steep inclines or uneven terrain, such as the Teide National Park or the Anaga Mountains. Thirdly, a pushchair provides a safe and secure place for the child to rest and observe the surroundings during long walks or excursions. Additionally, it can also offer storage space for essential items like food, drinks, and extra clothes, leaving parents' hands-free to take photos or hold the child's hand. Lastly, hiring a pushchair can save parents the hassle and expense of purchasing a new pushchair specifically for the holiday. Overall, hiring a pushchair in Tenerife can make the trip more enjoyable and less stressful for both parents and children.