Hiking in Tenerife with kids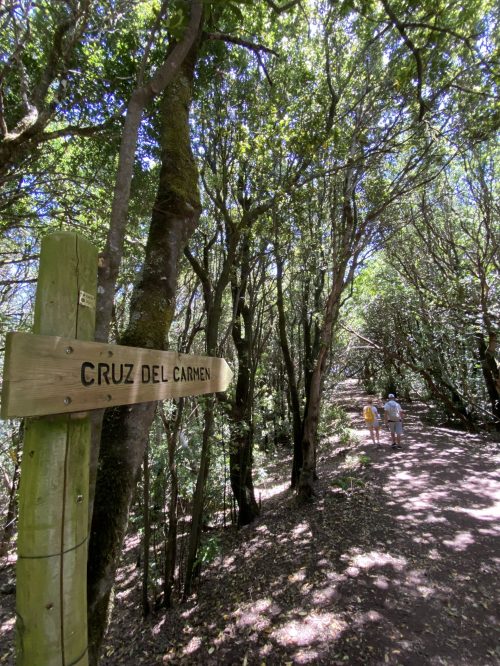 Here are some of the best hiking routes in Tenerife, that you can do with the whole family. We put together the list in consideration of the distance, required skill level, and ruggedness of the terrain.
How to prepare for a Tenerife hiking tour with a child?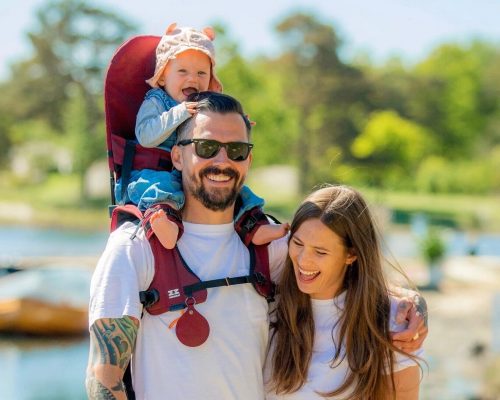 Bring more water and food that you think will be enough. Family hiking trails vary between 2 and 4 hours on easy terrain but many of them can cross other trails also which, in many cases, are tempting to see. That can enlarge a day with a couple of hours.  
Dress for spring but be prepared for summer and autumn. Of course, this depends on the period of the year you are hiking and the part of the island which you are exploring. But as a general rule, never forget a good jumper, swimming suit (as you never know what you might find) and closed shoes. 
Plan frequent energy stops. Walking in a new environment can be exhausting for small kids. Everything is different from home, everything needs to be touched and tried. And that's just normal. Be prepared to stop once in a while for a bite and drink so the little explorers can continue their adventure. 
Consider a shoulder carrier. Hiking is an cool activity for the whole family, even the smallest members. But before you hit the trails, you'll need a way to carry your baby around that's comfortable both for them and for you. That's where a hiking child carrier comes in.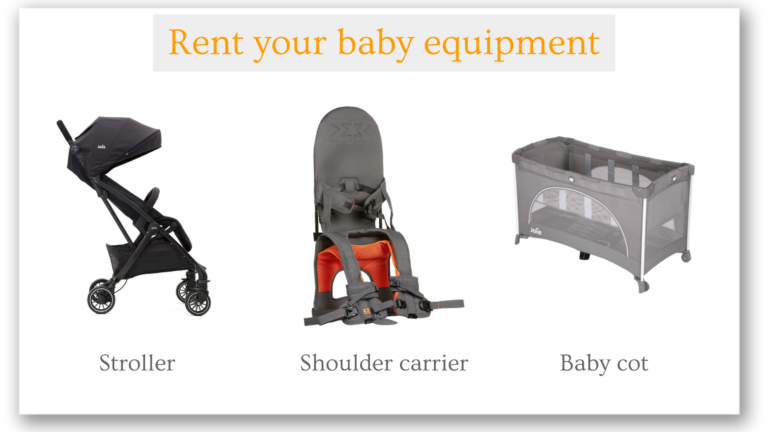 5 Best hikes in Tenerife than can be easily done with the whole family
1. Explore the famous El Teide volcano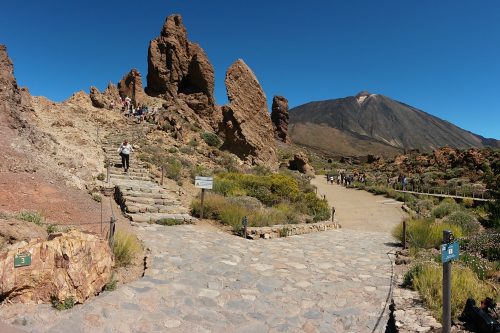 The trail's name: Las Roques de Garcia 
It's a 3,5 km circular trail, that can be done in less than 2 hours with an elevation gain of 150 meters.  
The trail starts from the parking of Roque de Garcia which is just the other side of the road from the famous hotel El Parador. The parking can be very busy as organized excursions visit the area, but they don't go on the trail. 
During the hike, you will see the Roques de García with the famous Roque Cinchado, also known as Finger of God and you will have a gorgeous view of El Pico del Teide (the peak of the volcano).   
2. Discover a prehistoric natural treasure: The Anaga Mountains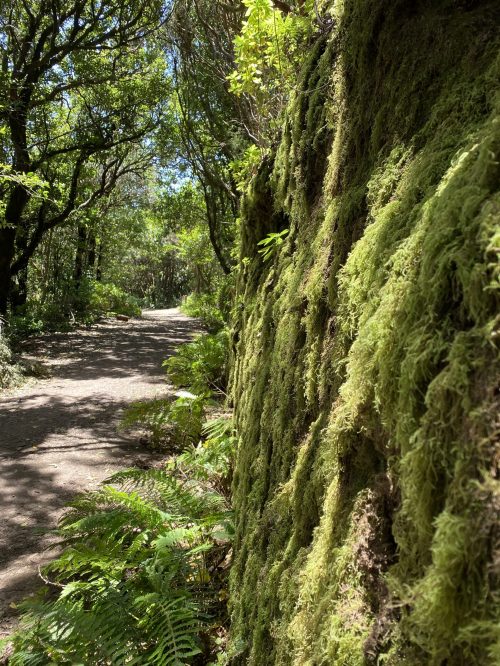 The trail's name: El Bosque de los Enigmas 
It's a 5 km circular trail, that can be done in a bit more than 2 hours with an elevation gain of 600 meters.  
The trail starts from the parking Cruz del Carmen where you can also find a tourist information centre, coffee and bathroom. It is recommended to get there earlier as the parking, later on, can be quite busy.  
This is a beautiful path that allows you to discover the wonders of the laurel forest. The laurel forests have survived here since the Tertiary Period. Visiting it is much like travelling back millions of years. In the past, it was in southern Europe and North Africa, but it did not resist the cold temperatures of the Ice Age, and today it only remains in some areas of Macaronesia.
3. Spend a splendid day on the Coast of El Sauzal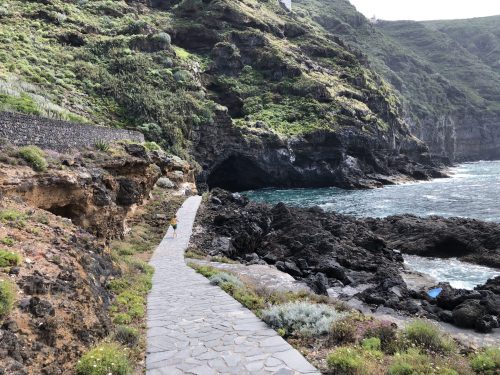 The trail's name: Paseo Costa del Sauzal 
It's a 4,5 km circular trail, that can be done in less than 2 hours with an elevation gain of 120 meters.  
The trail starts from the parking at Rojas and it is a relaxed walk along the coastline of El Sauzal (north of Tenerife). You can also start from Mirador de Las Breñas viewpoint but that one has a steep incline. 
During the trail you will see great ocean views, spectacular waves crashing into lava rocks, fields of lava and a beautiful beach called Playa de Rojas where you can stop for a picnic. Access into the ocean is not that easy so don't promise swimming to your family. But if they are brave enough and the waves aren't that big, they can have the experience of a lifetime, swimming in crystal clear water. 
4. Play hide and seek at Cuevas de Toledo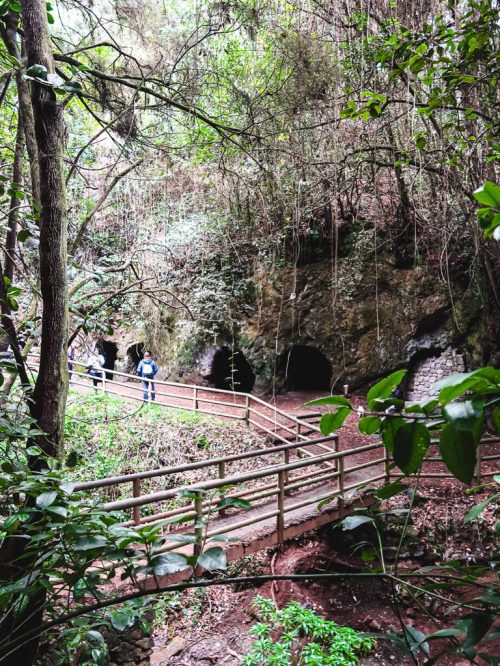 The trail's name: Sendero de los Guardianes Centenarios 
It's a 1,5 km circular trail, that can be done in 1 hour with an elevation gain of 40 meters.  
The trail starts at Área Recreativa de Lomo La Jara where you can park your car. A small playground for children is also located in the area. It is a simple walk; in some sections, it has steps and slight slopes.   
One of the secrets you will find on this path, which is usually the favourite of children, is Las Cuevas de Toledo. Its labyrinthine route was excavated in the 16th century to obtain the necessary material to make glass.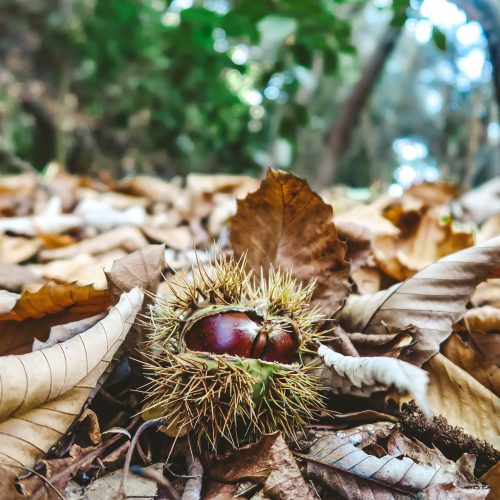 The trail's name: Ruta de los Castaños 
It's a 2 km circular trail, that can be done in 1 hour with an elevation gain of 190 meters.  
If you are visiting Tenerife in October-November, then this trail is a must. The chestnut picking season is relatively short at just three to five weeks a year but without a doubt is a very fun activity for kids. Even if Tenerife is not famous for its chestnuts it still has a nice easy trail that can be done by families.  
It starts from the restaurant Los Dornajos where you can your car. It's an easy, signed hike that will bring a lot of fun for the whole family. 
Hiking with children in Tenerife comes with all sorts of extras: extra planning, extra food and water and extra clothes. But the triumph of discovering a volcano or finding a hidden beach with your kid is unforgettable.  
To make the hikes more enjoyable hire a child carrier to carry along the smallest member of the family while keeping the little adventurer safe and happy.